A Reality Check For All 23 Year Olds
On the morning of my 23rd birthday, I felt like celebrating was such an awfully shameful thing to do. I was lost, I was dead broke, I didn't know what I was doing with my life, I was lonely and I was scared. The number 23 sounded like a truck with no brakes was approaching weak, fragile me. And all I could do was just stand there paralyzed, and completely give in to the idea that this just might be it. The fall.
Every candle on the cake was a representation of all the things that I haven't achieved, all the money that I haven't yet made and all the dreams that I was going to dump in the trash in fear of failing if I ever do start. Yes, I was indeed a mess. A 23 year old fuck up.
Or at least that's what I thought.
Then the year started, and let me tell you; things only got worse from there. I didn't get it. Every time I told myself that it couldn't get worse, somehow it did. Bad shit just snuck in and found its way to me. Then something happened, not a miracle no, there wasn't a savior who came along and turned my life around either. I made a damn choice, that's all. That is what being 23 is all about, making a choice. A choice between surrendering to the idea that things are never going to get better and actually MAKING them better.
The first choice I made was…
Accepting:
Accepting that you are in a shitty phase in your life at the moment. Not because you suck as a person but because this is how things are and this is how life is right now. Things never stay the same, if you're having a bad day, that doesn't mean that you're going to have to deal with a bad life until God knows when. If you deny that fact (Yes, it is a fact), you probably won't be able to move forward. Accept and move on.

Changing:

Changing the things that you clearly don't like about yourself. For instance, I had a very bad habit of always managing to bring myself down. I'd be having a conversation with a friend and suddenly start telling myself how much of a failure I am; in my head. I had a tremendously flawed attitude toward myself. When I first thought about changing that mindset, I deeply thought that it was an incredibly stupid idea, until I realized it wasn't because guess what? IT WORKS. It works so well, and that is a promise. When you take the initiative to change the way your head works, you'll understand how much earlier you needed to do it. All it takes is one damn decision, a decision to stop talking yourself down, a decision to start supporting yourself and your ideas. A decision to stop being so hard on yourself and giving yourself a break. A much needed one. A decision to stop criticizing every word you say and every move you make.
Re-evaluating:
Now, this one is tricky. It's tricky because it needs a lot of thought and decision making. Basically, what you have to do is have a long sit-down with your brain and start thinking about the good things that you like about your life and the bad things that you don't. You think about the people who surround you, the supportive best friend, the toxic relationship, the abusive boss (If you a have job)…etc. And then you start eliminating. It is hard, yes, it is indeed the hardest but also the most rewarding. You have got to learn how to walk away from all that doesn't benefit you anymore, the people you keep in your life only because you're too scared to go out there and find other people who might actually treat you better, or love you better, or respect you better. I'm not saying that you should trade in your heart for a shredding machine, I'm saying that if you don't feel it, don't stay.
Re-inventing:
Re-inventing yourself is a BIG must. I'm talking about re-constructing your whole image as a person. Not for people, but for yourself. If you feel like you would like to be able to contribute more during conversations, then read more. If you feel like you're growing bored with how you look, then go get a haircut. If you don't like the way you go blank every time someone talks about films, then start downloading that list of the Top 50 most important films in cinematic history. Basically, HELP YOURSELF. Help yourself become the person that you one day aim to become. Don't just sit there on your ass waiting for some sort of miracle to happen, it won't. If you're not planning on going after it, then stop complaining so much about it.
Challenging:
You have got to challenge yourself sometimes or else you'll live and die in that comfort zone of yours. Maybe take that job that you're so scared of taking because you feel like a totally unqualified moron with a bad case of imposter syndrome. If you can afford to do it, try traveling alone, be it abroad or just a few days outside the city. Go and be with yourself, get to know who you are, maybe you'll end up liking yourself more or maybe you'll end up feeling lonely, who knows? But the thing is, you never will if you never actually try. So, please do yourself a favor and try. If you absolutely hate it, then you can always go back to what you know. Just give it a Goddamn try, already! Great things sometimes come from pushing yourself into the unknown. Uncertainties are scary, I know but they can be a beautiful thing, as well.
And finally, you have to know that nobody figures things out at 23. You don't have to be a millionaire by 23, you don't have to conquer the world by 23 and you certainly don't have to find love at 23. The only thing you have to be at 23 is yourself. Because only then will you be able to start putting the pieces together. You can't start with a bad base, now,  can you?
Masayuki Umemura Nintendo's Founder Dies at the Age of 78
The founder of the 
well-known
 Japanese home computer game 
Nintendo
, had died at the
age of 78, according to the university of Kyoto where he teaches. 
Umemura
 the lead behind
all the Nintendo game consoles, studied electronic engineering in 1943 in the Chiba Institute
of Technology. By the Year 1971 he joined Nintendo, 
and was tasked by the President Hiroshi
Yamauchi in 1981 to create a home console for arcade games such as donkey 
kong
. These
games were extremely popular in the US, but he was tasked with creating a home console to
rival the Atari. 
He created a console to the Atari, but with gaming cartridges, changing the
gaming industry till this day. The creation of the 
Famicon
, short for family computer, which
was known as the NES when hit the US market in 1985 at a price of 150 USD. Encompassing
iconic 
Ninteno
 games such as Super Mario Bros, 
Donkey Kong, 
pacman
, Zelda and more
games from the 
ninties
. His invention created 
a
 ensemble for all home game consoles we
see now, the  Sony play station, Xbox and more gaming innovations. Umemura then retired
and t
aught
 at the university of Kyoto.
\
How to Handle Your Kids Being Stuck At Home
Since the major pandemic outbreak of the Coronavirus, many precautions were taken to ensure the safety of the entire population, or in better words, mankind.
To do so, schools as well as universities have been shut down for the time being and most probably for the foreseeable future. This has been every student and child's dream. I mean who likes waking up early every single day to go learn things you don't really care about?
Amidst this entire struggle, every child's dream has become every mother's worst nightmare. Since every entertainment venue has been shut off, the kid's are struggling to keep their sanity at home. Which is why mother's are discussing how the circumstances of COVID-19 has affected them let alone trying to find a way to control things.
The only things the kids are doing on daily basis is studying and proceeding with their education online or maybe even playing around a bit at home. That doesn't deny the fact that the kids are going crazy having to stay at home, study, and being incapable of going outside. Mothers and kids have been finding it hard to cope with such matters.
Assistant professor at REU, Dr.Marwa Elagra, has shared with people how she struggled tremendously at first to cope with the matters at hand but most importantly how the kids have been suffering.
Not only can they not be affectionate with their mothers, especially the toddlers who have only made it to kindergarten, but also they're running out of patience and things to do every single day.
She discusses various ways to keep your children busy by doing simple activities such as redecorating their rooms or maybe even the entire house. She also advises the families to be extremely patient with their kids and not to lash out because this quarantine is affecting the young one's mental state pretty badly.
"Have more patience, support and encourage your kids to do more reading, and not only academic reading. Look at the positive side and make use of this long vacation in increasing the knowledge and skills of your kids," she said
Show your kids how life used to be before technology and social media, show them how you used to live your lives by spending quality time with your family. You could go old school and enjoy games such as Charades or even Twister. How about maybe even learning a new instrument all together to encourage the kids even more? You could even teach them how to cook or bake their favorite treats.
There are so many things you could do but in order to find out what or where to start, parents need to have a calm mental state to help guide their kids through this, and most importantly, themselves as well.
Take the time to make them appreciate the time they're spending at home with you by coming up with lots of fun cool ideas to keep doing. Be sure to merge both education and entertainment for them to truly benefit from these rough times by better preparing them for the future.
Saudi Arabia Sold Out All Masks Due to Coronavirus
It is no news now that the Coronavirus ( COVID – 19) is on the rise globally and is widely spreading at an alarming rate. Sadly enough, it's beginning to reach the Arab world and is now considered a major threat, as Arab officials are trying to limit and contain the spread of the virus.
In Saudi Arabia, pharmacies have been struggling to meet the demands on face masks, as more and more people are buying them to protect themselves from the disease. The face masks stocks have been decreasing in a rapid way across the country , with some pharmacies even limiting the amount of face masks sold to people to 5 boxes each, as a way to keep their stock and give it to other people who are in need of them as well.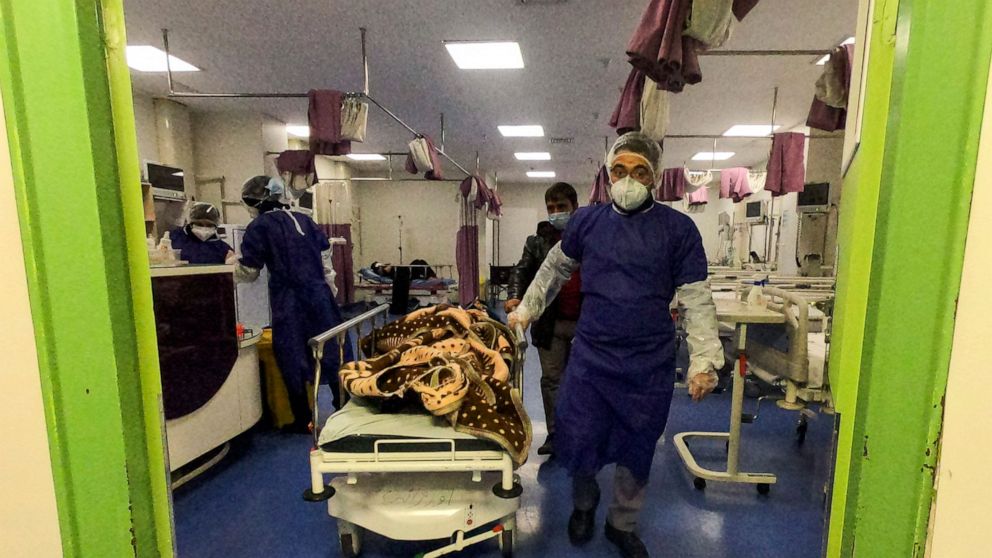 Although the Saudi ministry of health stated that there are no cases of corona reported. People are buying face masks in huge quantities and hoarding as much as they can, fearing that soon they would disappear from pharmacies; which is apparently happening , due to the large demand on them especially because of the Hajj and Umrah season, where the kingdom is filled with people from all around the globe; As people will be in close contact to one another and going to crowded areas ,which increases the risk of someone catching the virus and threatens the well- being of the country since the disease can spread easily.
The ministry of health also stated that there are various measures that are taken continuously in order to ensure that there are no cases of the virus in the kingdom, with them checking on every individual that is coming from a country that had an outbreak, and thoroughly taking the right actions to limit the amount of people who enter the kingdom whether it is for Hajj, Umrah or other reasons.