Masayuki Umemura Nintendo's Founder Dies at the Age of 78
The founder of the 
well-known
 Japanese home computer game 
Nintendo
, had died at the
age of 78, according to the university of Kyoto where he teaches. 
Umemura
 the lead behind
all the Nintendo game consoles, studied electronic engineering in 1943 in the Chiba Institute
of Technology. By the Year 1971 he joined Nintendo, 
and was tasked by the President Hiroshi
Yamauchi in 1981 to create a home console for arcade games such as donkey 
kong
. These
games were extremely popular in the US, but he was tasked with creating a home console to
rival the Atari. 
He created a console to the Atari, but with gaming cartridges, changing the
gaming industry till this day. The creation of the 
Famicon
, short for family computer, which
was known as the NES when hit the US market in 1985 at a price of 150 USD. Encompassing
iconic 
Ninteno
 games such as Super Mario Bros, 
Donkey Kong, 
pacman
, Zelda and more
games from the 
ninties
. His invention created 
a
 ensemble for all home game consoles we
see now, the  Sony play station, Xbox and more gaming innovations. Umemura then retired
and t
aught
 at the university of Kyoto.
\
How to Handle Your Kids Being Stuck At Home
Since the major pandemic outbreak of the Coronavirus, many precautions were taken to ensure the safety of the entire population, or in better words, mankind.
To do so, schools as well as universities have been shut down for the time being and most probably for the foreseeable future. This has been every student and child's dream. I mean who likes waking up early every single day to go learn things you don't really care about?
Amidst this entire struggle, every child's dream has become every mother's worst nightmare. Since every entertainment venue has been shut off, the kid's are struggling to keep their sanity at home. Which is why mother's are discussing how the circumstances of COVID-19 has affected them let alone trying to find a way to control things.
The only things the kids are doing on daily basis is studying and proceeding with their education online or maybe even playing around a bit at home. That doesn't deny the fact that the kids are going crazy having to stay at home, study, and being incapable of going outside. Mothers and kids have been finding it hard to cope with such matters.
Assistant professor at REU, Dr.Marwa Elagra, has shared with people how she struggled tremendously at first to cope with the matters at hand but most importantly how the kids have been suffering.
Not only can they not be affectionate with their mothers, especially the toddlers who have only made it to kindergarten, but also they're running out of patience and things to do every single day.
She discusses various ways to keep your children busy by doing simple activities such as redecorating their rooms or maybe even the entire house. She also advises the families to be extremely patient with their kids and not to lash out because this quarantine is affecting the young one's mental state pretty badly.
"Have more patience, support and encourage your kids to do more reading, and not only academic reading. Look at the positive side and make use of this long vacation in increasing the knowledge and skills of your kids," she said
Show your kids how life used to be before technology and social media, show them how you used to live your lives by spending quality time with your family. You could go old school and enjoy games such as Charades or even Twister. How about maybe even learning a new instrument all together to encourage the kids even more? You could even teach them how to cook or bake their favorite treats.
There are so many things you could do but in order to find out what or where to start, parents need to have a calm mental state to help guide their kids through this, and most importantly, themselves as well.
Take the time to make them appreciate the time they're spending at home with you by coming up with lots of fun cool ideas to keep doing. Be sure to merge both education and entertainment for them to truly benefit from these rough times by better preparing them for the future.
Saudi Arabia Sold Out All Masks Due to Coronavirus
It is no news now that the Coronavirus ( COVID – 19) is on the rise globally and is widely spreading at an alarming rate. Sadly enough, it's beginning to reach the Arab world and is now considered a major threat, as Arab officials are trying to limit and contain the spread of the virus.
In Saudi Arabia, pharmacies have been struggling to meet the demands on face masks, as more and more people are buying them to protect themselves from the disease. The face masks stocks have been decreasing in a rapid way across the country , with some pharmacies even limiting the amount of face masks sold to people to 5 boxes each, as a way to keep their stock and give it to other people who are in need of them as well.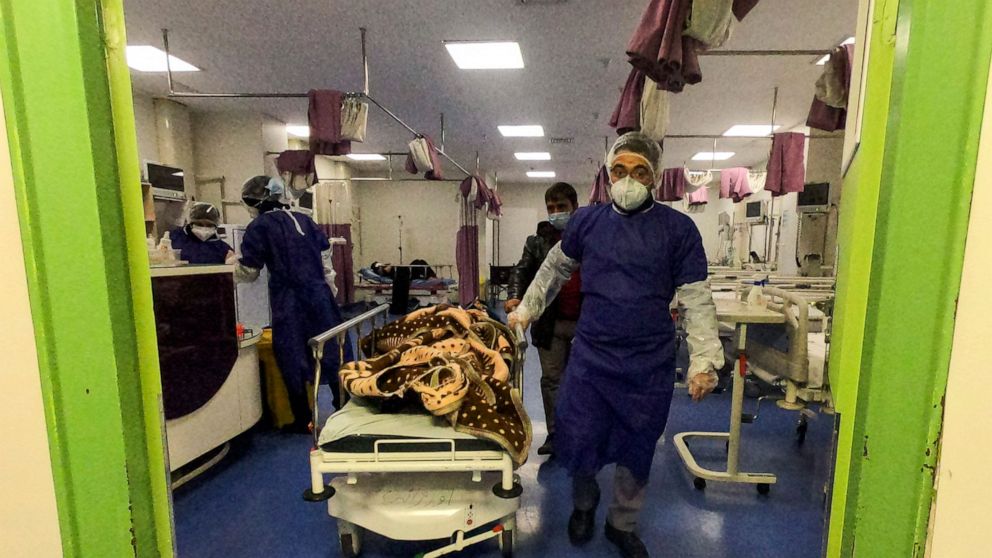 Although the Saudi ministry of health stated that there are no cases of corona reported. People are buying face masks in huge quantities and hoarding as much as they can, fearing that soon they would disappear from pharmacies; which is apparently happening , due to the large demand on them especially because of the Hajj and Umrah season, where the kingdom is filled with people from all around the globe; As people will be in close contact to one another and going to crowded areas ,which increases the risk of someone catching the virus and threatens the well- being of the country since the disease can spread easily.
The ministry of health also stated that there are various measures that are taken continuously in order to ensure that there are no cases of the virus in the kingdom, with them checking on every individual that is coming from a country that had an outbreak, and thoroughly taking the right actions to limit the amount of people who enter the kingdom whether it is for Hajj, Umrah or other reasons.
KSA Gifts Egypt With A Piece of the Kaaba
Great news has hit Egypt yesterday evening. The Saudi Arabian Ambassador to Egypt has handed a beautiful piece of the Kaaba Kiswah to the Egyptian tourism minister as a present that is yet to be added in as a part of display in the new museum that will open pretty soon.
The Kiswah means it is something we use to cover an item, which in this case, is the Kaaba. Which is why we are extremely proud to have a unique addition to our new museum. Osama Al-Nugali, the Saudi Ambassador stated that granting a piece of the Kiswah is a delightful way to contribute in enhancing the historical relations as well as foster religious ties between both countries.
Since Egypt has been developing and restoring various archaeological areas as well as establishing museums throughout Egypt, Nugali believes that this is a well deserved present for their efforts hence praising them and their hard work.
So far, what we know for a fact is that the New Administrative Capital museum consists of two floors and is located on a land of 8500 square meters. Also, it consists of a main exhibition hall that includes sub galleries as well.
"The Museum of Antiquities in the City of Arts and Culture will feature a thousand artifacts that tell the history of Egypt through different historical eras. Its entrance is decorated with two Egyptian obelisks, which were brought from the eastern San Hajar area in Sharqiya. It will also house the newly discovered Toto cemetery, which was recently dismantled and relocated from Sohag to the Administrative Capital Museum," Secretary General of the Supreme Council of Antiquities Mostafa Waziri revealed in August.
We are proud to add that the New Administrative Capital's City of Arts and Culture will include an Opera House built on a land of 86,000 square meters. It is said that the number of individuals that can be accommodated in the new Opera Theater are up to 2,200 people. Pretty cool!
Also, other additions to the city are various buildings for Cinema, Music, and Sculpture as well as a wide range of restaurants and services that could be granted for the beloved visitors. It is obvious that all the time and money invested in this project is worthwhile and well spent.
"The establishment of the City of Arts and Culture in the New Administrative Capital came at the request of President Abdel Fatah al-Sisi, where the establishment of the city started more than a year ago. Fifteen thousand workers participated in the construction operations. The timetable for the establishment of the city was 7 years, and it was pressed to 2 years as directed by the president," said Walid Samy, the general manager of Almasa Group.
After filling you in on all the details, you yourself will find that we as a country do deserve the Kaaba's Kiswah as a present of victory for all the accomplishments that Egypt has been achieving.