7 Nightmares Only Girls with Big Boobs Know..
IF you're thinking about having a boob job then you need to read this article.
Yes they look fabulously sexy. But this requires high maintenance; any booby girl i.e. a girl with big breast can relay.
1- Finding the right bra. As silly as it sounds, it's in fact a true nightmare.   Forget about all fancy, sexy lace, push up or strapless bras.  The truth is, there are very few options and they are not that fancy at all. A girl with big boobs is looking for a true shield that makes her look sexy and move around easily.
There is a thin line between being sexy and looking like a grandma with saggy boobs, or freaking Godzilla with pushup bra.
2- The famous middle button.  Imagine separating a child from his mom, or you're clutching to the window so as not to fall from the 40th floor; this is the situation when a booby girl wears a button shirt. This middle button is usually open, or torn, as staying folded to the shirt requires a miracle.
3-Floating away breasts. Summer time, sun, and bikinis, all together makes a very tempting experience especially when you've got what it takes to fill those cups. However, it's too risky. Whatever kind of bikinis you are wearing the fear of suddenly finding your boobs floating away in the middle of the ocean, is always there.  Imagine diving into the water, or some strong waves coming, there is always a chance of popping out or slipping down the bikini top.
4- Kiss strapless dresses goodbye.  That's a red line no booby girl can cross.  Not many people can understand that big boobs can be so heavy that they'd take the dress down. A booby girl everyday challenge is to keep her boobs guarded, fixed in their place and not boobzing around.
5- Heavy to run. Speaking of weight, one of booby girl's biggest fears is that she won't be able to run in case of an emergency because of her boobs. Imagine, some serial killer is running after you and you just can't run. They are too heavy to run with.
6- The Ultimate shopping dilemma. Every time a booby girl goes shopping it's a big hassle. Very often she would be size 10 at the bottom and 14 for the top. Not only this, what is really annoying when her waist is size 10 but she has to wear bigger sizes just to fit her boobs.
7- Love me for Who I am.  Big breasts are too catchy that's usually people stare at them all the time. But being in a relation with someone who only sees this part of you, can be very annoying. When a guy loves the boobs, takes care of them, even talks to them, any girl would feel  jealous even from her own body. Every booby girl would raise  a sign saying: " Oh, baby please, I'm much more than big boobs.".
One last thing, a booby girl is someone who happened to be born with large breast. Maybe her mom once made fun of her aunt's big breasts and so this is how she got cursed. But again it's not her fault, or her aim to be boobzing around. Please show some sympathy.
Saudi Arabia Sold Out All Masks Due to Coronavirus
It is no news now that the Coronavirus ( COVID – 19) is on the rise globally and is widely spreading at an alarming rate. Sadly enough, it's beginning to reach the Arab world and is now considered a major threat, as Arab officials are trying to limit and contain the spread of the virus.
In Saudi Arabia, pharmacies have been struggling to meet the demands on face masks, as more and more people are buying them to protect themselves from the disease. The face masks stocks have been decreasing in a rapid way across the country , with some pharmacies even limiting the amount of face masks sold to people to 5 boxes each, as a way to keep their stock and give it to other people who are in need of them as well.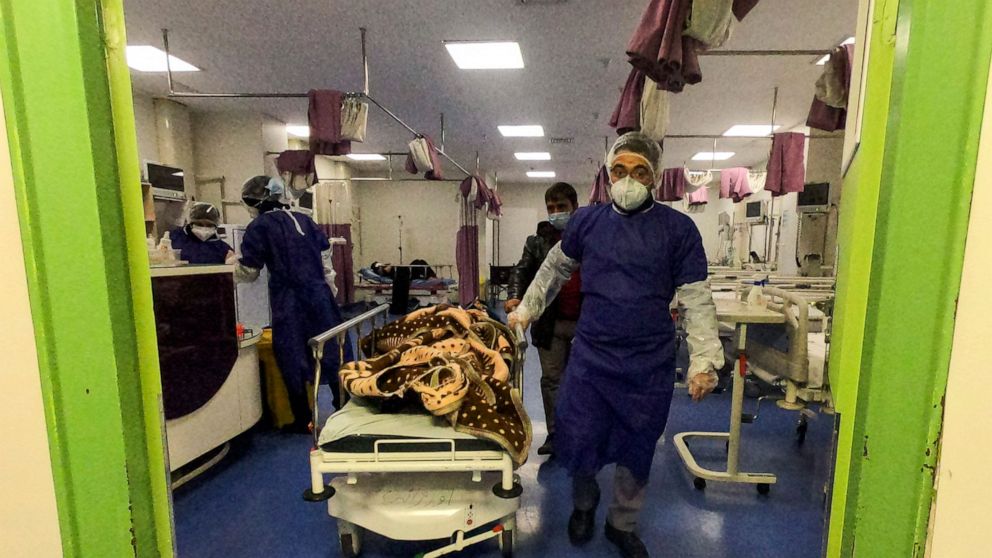 Although the Saudi ministry of health stated that there are no cases of corona reported. People are buying face masks in huge quantities and hoarding as much as they can, fearing that soon they would disappear from pharmacies; which is apparently happening , due to the large demand on them especially because of the Hajj and Umrah season, where the kingdom is filled with people from all around the globe; As people will be in close contact to one another and going to crowded areas ,which increases the risk of someone catching the virus and threatens the well- being of the country since the disease can spread easily.
The ministry of health also stated that there are various measures that are taken continuously in order to ensure that there are no cases of the virus in the kingdom, with them checking on every individual that is coming from a country that had an outbreak, and thoroughly taking the right actions to limit the amount of people who enter the kingdom whether it is for Hajj, Umrah or other reasons.
KSA Gifts Egypt With A Piece of the Kaaba
Great news has hit Egypt yesterday evening. The Saudi Arabian Ambassador to Egypt has handed a beautiful piece of the Kaaba Kiswah to the Egyptian tourism minister as a present that is yet to be added in as a part of display in the new museum that will open pretty soon.
The Kiswah means it is something we use to cover an item, which in this case, is the Kaaba. Which is why we are extremely proud to have a unique addition to our new museum. Osama Al-Nugali, the Saudi Ambassador stated that granting a piece of the Kiswah is a delightful way to contribute in enhancing the historical relations as well as foster religious ties between both countries.
Since Egypt has been developing and restoring various archaeological areas as well as establishing museums throughout Egypt, Nugali believes that this is a well deserved present for their efforts hence praising them and their hard work.
So far, what we know for a fact is that the New Administrative Capital museum consists of two floors and is located on a land of 8500 square meters. Also, it consists of a main exhibition hall that includes sub galleries as well.
"The Museum of Antiquities in the City of Arts and Culture will feature a thousand artifacts that tell the history of Egypt through different historical eras. Its entrance is decorated with two Egyptian obelisks, which were brought from the eastern San Hajar area in Sharqiya. It will also house the newly discovered Toto cemetery, which was recently dismantled and relocated from Sohag to the Administrative Capital Museum," Secretary General of the Supreme Council of Antiquities Mostafa Waziri revealed in August.
We are proud to add that the New Administrative Capital's City of Arts and Culture will include an Opera House built on a land of 86,000 square meters. It is said that the number of individuals that can be accommodated in the new Opera Theater are up to 2,200 people. Pretty cool!
Also, other additions to the city are various buildings for Cinema, Music, and Sculpture as well as a wide range of restaurants and services that could be granted for the beloved visitors. It is obvious that all the time and money invested in this project is worthwhile and well spent.
"The establishment of the City of Arts and Culture in the New Administrative Capital came at the request of President Abdel Fatah al-Sisi, where the establishment of the city started more than a year ago. Fifteen thousand workers participated in the construction operations. The timetable for the establishment of the city was 7 years, and it was pressed to 2 years as directed by the president," said Walid Samy, the general manager of Almasa Group.
After filling you in on all the details, you yourself will find that we as a country do deserve the Kaaba's Kiswah as a present of victory for all the accomplishments that Egypt has been achieving.
The Kingdom Ranked Among Top 10 in UN's E-commerce Index
Saudi Arabia has been ranked among the top 10 countries in the e-commerce sector, according to the UN e-commerce index.
The index which is issued by the UN Conference on Trade and Development, has placed the Kingdom in the 49th spot in the global ranking index.
According to the report, the Kingdom has reached an impressive improvement and that's because of two main factors, the proportion of Internet use, which has risen to 93 percent, and the rising postal reliability standard.
Saudi Minister of Communications and Information Technology Abdullah bin Amer Al-Sawaha, stated that the improvement is because of the countless support coming for the Saudi leadership.
He also added that the ministry is working relentlessly in order to develop the digital capabilities of the Kingdom and invest in future projects that help achieve the goals of Vision 2030.